STEFANIE
TURNING A BREAKUP INTO A BREAKTHROUGH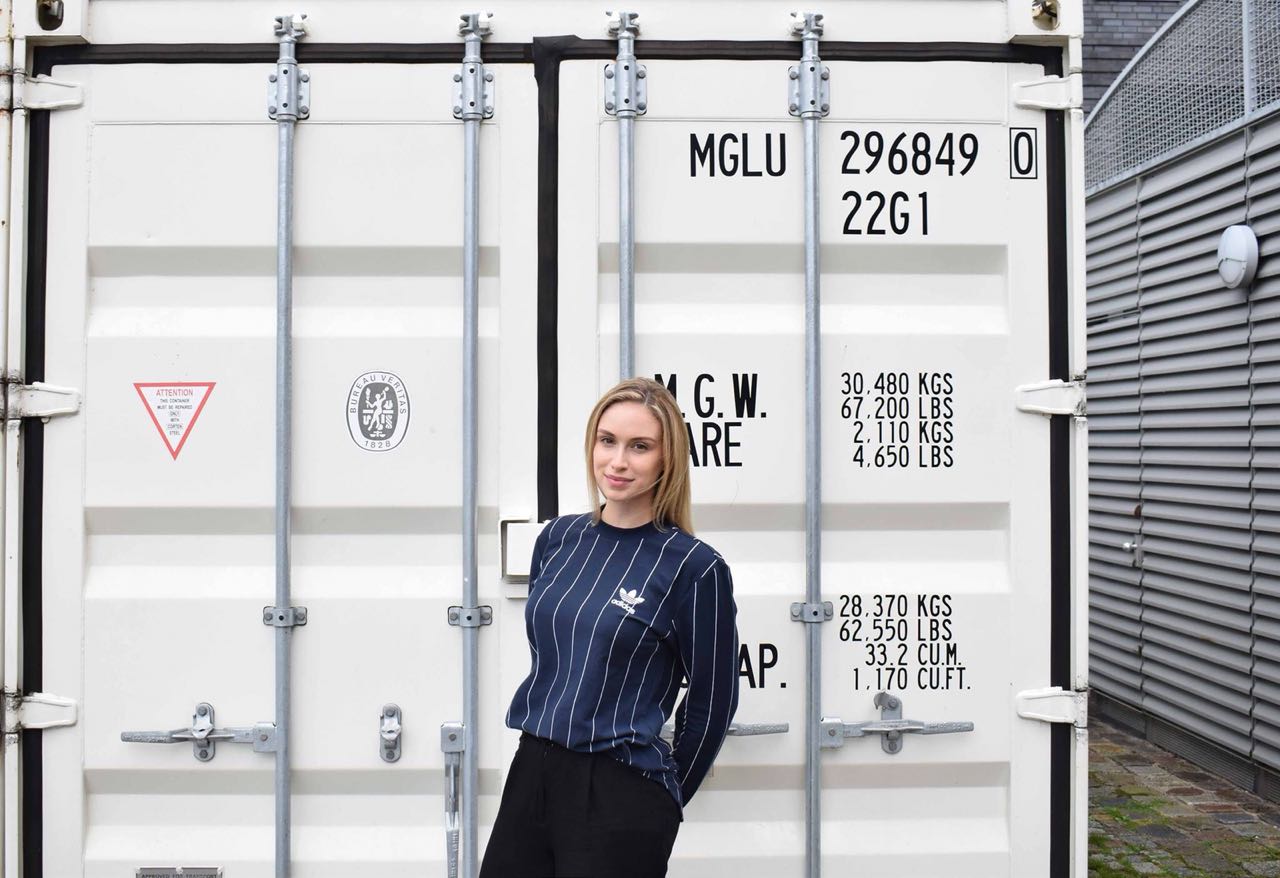 STEFANIE BERKMANN
illustrator from Berlin and founder of Yasguurl
WHY STEFFI IS OUR GIRL
I met Steffi in Formentera for the first time an I liked her right away. Only months later I found out that the kick ass instagram account @YASGUURL is hers. Her illustrations are so unique and empowering we were dying to feature her on here. Also, we knew STEFFI went through a not so peachy time shortly before starting @yasguurl and we admire her deeply for turning a breakup into a breakthrough and also for talking openly about it.
Who are you and what are you doing at the moment?
My name is Steffi and I am the illustrator behind Yasguurl. I have been studying for about two years at the Miami Ad School in Berlin majoring in Art Direction Portfolio class. Part of my training is to finish three internships at different locations. I have been to London, Sydney and now New York before I return to Berlin.
How is it so far?
Ever since I started studying at the Miami Ad, a lot in my life has changed. As a kid, and teen, I loved to be creative and I loved drawing and taking pictures but at one point pressure hits you, so this is why I lost track of it slowly but more and more. Also, I had no idea for a long time, that you are able to make money with a creative profession. That's why I am incredibly happy to have discovered it again being creative.
What does feminism mean to you?
To me, feminism doesn't mean to be against men. To me it means togetherness and support each other as women. Women are struggling already in this unfair world, so I don't think it makes sense to undermine each other and play dirty among each other.
There is a deep connection between sorrow and depression and creativity.
What is your advice to develop negative energy into positive energy?
There is a deep connection between sorrow and depression and creativity. Most creative people in my circle all have a tendency for depression, eating disorders or anxiety. I believe, that these people do not close their eyes when it comes to injustice or awful things that unfortunately do happen every day in our world. To create something what gives other people hope, will give yourself hope.
Do you have any tricks, tips that helped you during the process?
I am not at all structured or organized and due to all the traveling and moving around in the last months I also was not able to bring structure into my life. Honestly said, I love it just like that. I don't really like to plan ahead and get caught up about long term goals. I try to accept every situation as it is and make it as pleasant as possible and be thankful for what I have.
Do you suffer from creative's block? And how do you overcome it?
I go outside to explore new things. Maybe I visit a new neighborhood or visit an exhibition or check out a new club and talk to new people. You can learn so much when you start listening to other people.
It was less about the break up but rather to try to find myself again.
You ended a relationship last year and founded Yasguurl. How come?
When you come out of a relationship, often you find yourself asking yourself and finding out who you really are and who you want to be and what you want to accomplish. After my breakup I had the feeling that I don't know who I am anymore. It was less about the break up but rather to try to find myself again.
Your illustrations come with very personal messages in the way of a very empowering sentence. What is this about?
Yasguurl to me is like a diary with learnings that inspire me and and inpire me how to live my life. Whenever I come across a certain sentence or a quote I do some illustrations that fit. Sometimes the picture is made before the sentence.
I learned that I don't need anyone else to accomplish my goals in my life.
What did you learn about yourself while starting Yasguurl?
I learned that I don't need anyone else to accomplish my goals in my life. I know that I am way stronger than I ever thought I'd be. I now have a certain basic trust in myself that no one can take from me. I wish every woman would know and realize how strong she deep down is and that you don't need a relationship to feel whole. You can only make yourself whole and that should not be the job of someone else.
You can only make yourself whole and that should not be the job of someone else.
As a graphics designer and art director can you imagine going super big with Yasguurl?
I have started illustrating a few months back because it gave me the possibility to completely break the rules and to do what my mind wants to do without anybody dictating me how it should look like in order for someone to like it. At my regular job I often do the complete opposite – I create something that my boss or customers need to or should like. It's a hobby where I want to pass on a positive message. I have gotten a lot of requests already, where to buy my stuff or if I take orders but I don't want to turn my hobby into a job where I again have to give in to other people's wishes instead of creating. At least as of now.
How much did your breakup inspire you to start Yasguurl?
Shortly after my break up I moved to London and I met a girl who was in the same situation as I was and honestly, it helped a lot because we started talking to each other about our heartbreak without annoying each other. We started to empower each other and every time one of us did something great or positive, the other one's answer was "Yaaas guuurl!" As soon as I started sharing my art and my messages on Instagram I realized how many women need exactly that: someone to tell them that they are good enough.
Which are your favorite empowering accounts on Instagram?
I find a lot of amazing artists that focus on that topics. My favorites are @lauracallaghanillustration @venuslibido und @saraandreasson
During the months after my break up I probably read more in my life than I ever had before.
What is the best recipe against heartbreak in your opinion?
Reading. During the months after my breakup I probably read more in my life than I ever had before. And nothing else helped me to find a new perspective on life. Especially "The power of now" by Eckart Tolle I can recommend to anyone who is at a point in life where you don't know where to go next. Reading really was the only thing that prevented my thoughts from going around and around in a circle. Also, I would recommend going somewhere or get out of your habitual environment else as fast as possible. I was lucky to be able to move to London right after my breakup. On one hand, it was crazy to be away from my family and friends. On the other hand, it felt so good to get a fresh start. Of coure, not everyone can move to a new city the next day, but a weekend trip is a beautiful start. And very important: let it all out. If you need to cry, cry. If you feel like screaming, scream! Don't hold it in and pretend it's all fine. Be patient with yourself. It will feel like you are not doing any progress for months but one day you will wake up and you will feel better.
Do you think us women experience a break up differently?
That's a tough one, I think every person – no matter if female or male – experiences a break up differently. I do think women tend to feel very guilty for negative situations. We think that we are not thin, not pretty not interesting enough and that's why our relationship went down the drain. We have this feeling that we lost, and we are ashamed in society because we were not able to "hold the man." To me it took a long time before I could look at myself in the mirror again without feeling ugly. I think that this part is not as highly developed as it is with us women, but I am sure that other things feel easier for us women, to talk about our feelings for example.
Do you think we can learn from breakups?
Even though it hurts incredibly much, a breakup very often brings so many positive things. For me the breakup felt like a punch in the face, but in the end, I really needed this. I've grown so much over the last months and I learned so many things about me. The incredible pain made me incredibly strong. I overcame many of my fears. I trust myself 100 %. I am not scared to be alone. I think my biggest learning was to realize that I am 100 % responsible for being happy and no one can take this from me now.