KHADIJA
ABOUT SISTERHOOD, SELF-LOVE AND CONFIDENCE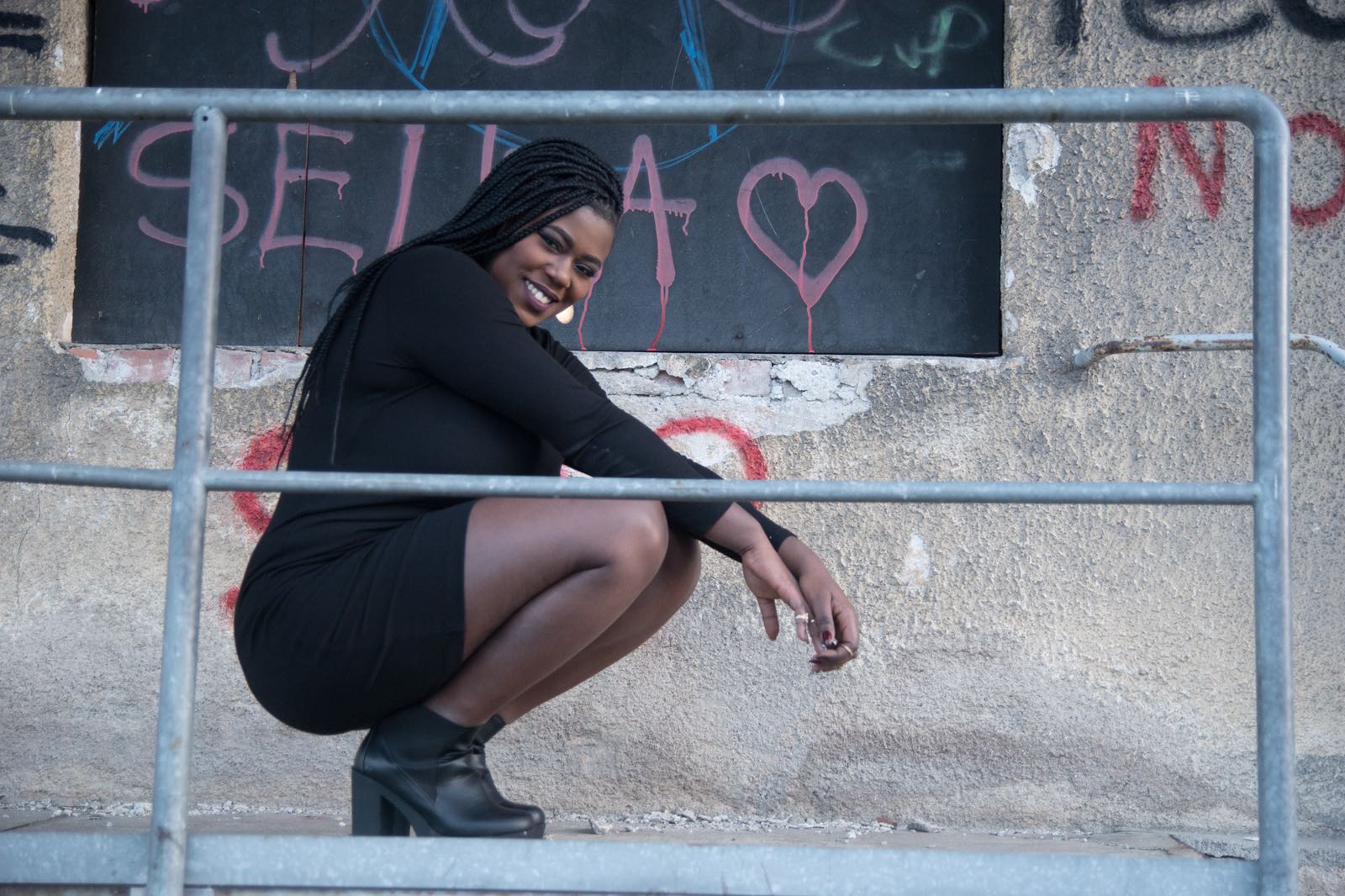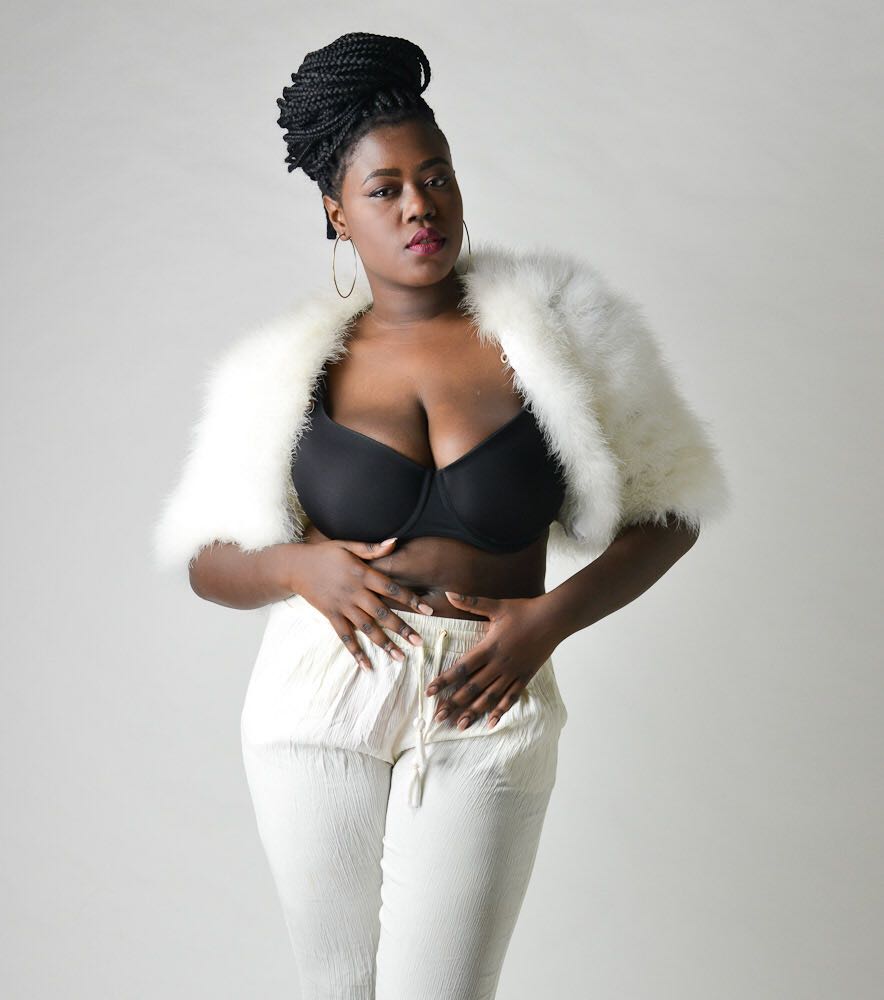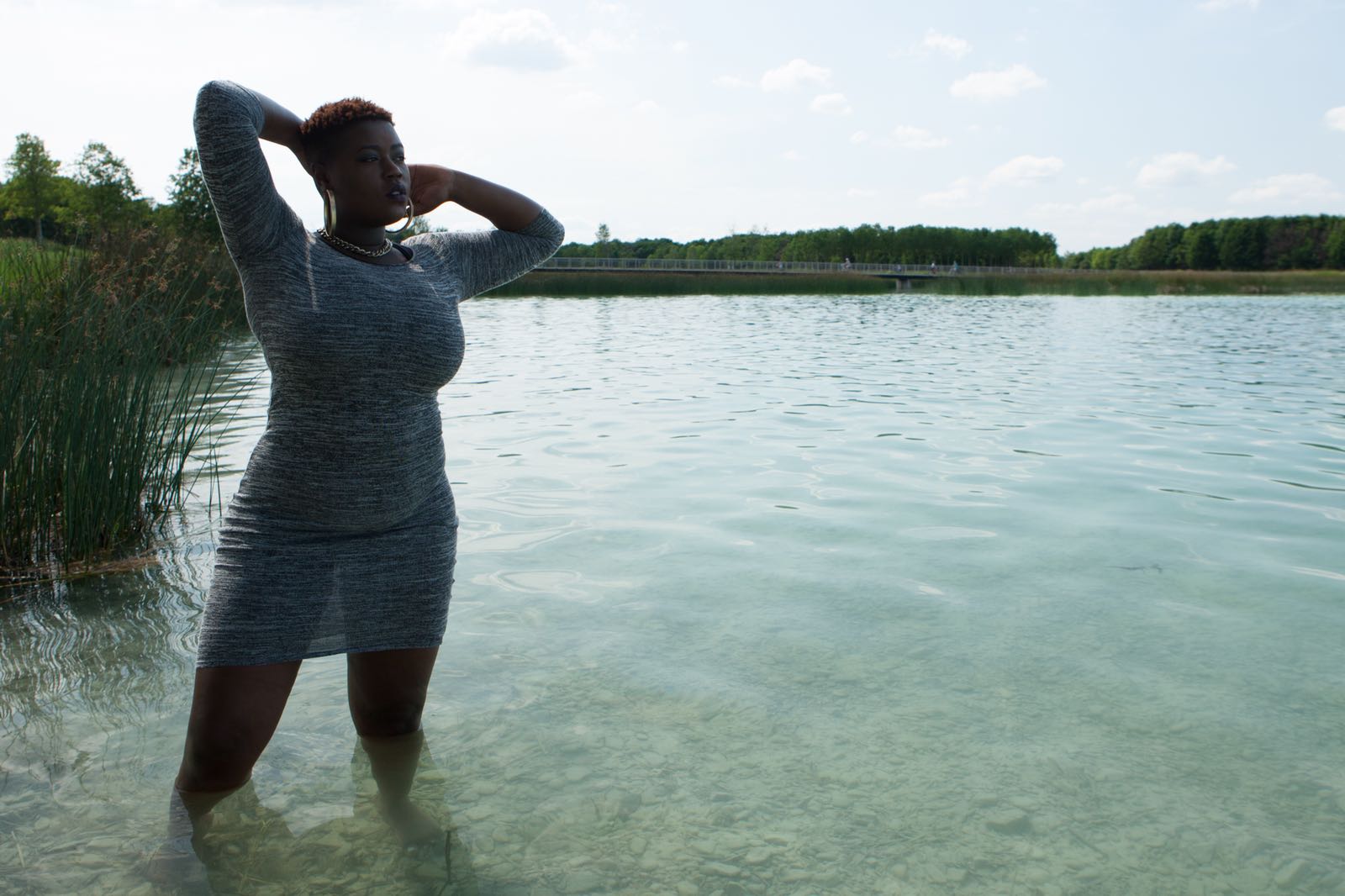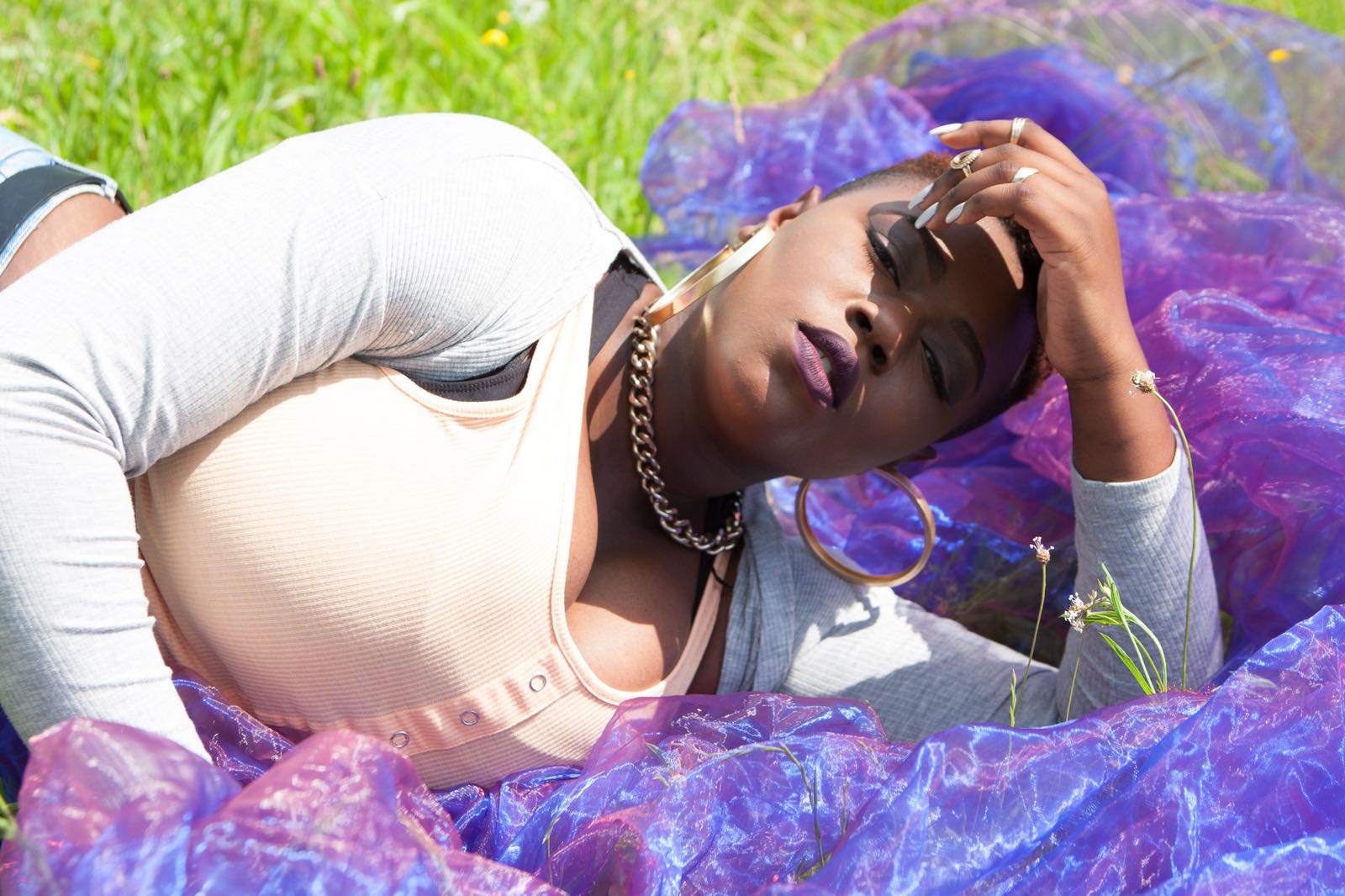 KHADIJA
musician & model
WHY KHADIJA IS OUR GIRL
She is unapologetically herself. And how rare is that? She is smart and kind, but at the same time inspiring and extremely mindful. She is like a magic potion out of only the best ingredients. On top of that - she cares about others. She is positive all the way and is a go getter. As you can read - we cannot get enough of her. Get to know the Senegalese model and musician, who is truly in love with Germany, but also wants to back to Africa through our interview. She has so many plans, modeling, organising something for women and girls in and around Munich and her rap career, moving to Africa and more. We told you, she is mesmerising.
Who are you and what do you do?
I am Khadija and I am coming from North Rhine-Westphalia. I came to Germany when I was six from Senegal. After finishing high school, I wanted to come to Munich. I've never been here before but I listened to my heart. The first day, I put foot into this city, it felt like freedom. I came in 2015 – at the height of the so called "immigrant crisis." I simply went to Munich's central station and started translating in my native Senegalese language for people arriving here. In the meantime, I went back to Dusseldorf once after cancelling my studies, but I came back again with my girlfriend. Now I work at Federal Office for Migration and Refugees translating hearings and consultations for immigrants.
What do you like about Munich?
There is a lot of wealthy people in Munich, but I still know that Munich is humble. It's not over the top in a weird way. Only because people from outside of Munich know, there is better salaries, they lose their confidence and hate on Munich. They think people here in Munich are better and better off. I think that's normal to think like this. But when you do live here, it feels different. I think Bavaria showed the most empathy once all the immigrants showed up – even though they didn't have a chance and couldn't influence it, but no matter if you had money or not, people showed up and helped. I came to Munich by coincident at around the same time from Dusseldorf. And I knew I just had to do something. I simply went to the central station where everyone was arriving and I got to know people from Senegal and Gambia and I just started translating letters, texts, etc. for them. Then I ended up working at the Federal Office for Migration and Refugees for 1.5 years now.
You stopped going to college...
Yes, I thought you have to go study to become someone or do a traineeship and that's what my mom wanted, but I am not the type of person to go to college. I can teach people a lot because I experienced a lot. I am 22 years old and I saw a lot in this short amount of time. Life is teaching me things. I work as a translator, that is teaching me things. And I am here to fulfill my soul mission.
You moved here from Dusseldorf...
Yes, at one point I found Dusseldorf simply disgusting. I was so sick of the energy there. I smell people and their energy. I always had headaches there. The materialistic life that they desperately were trying to live – and that they put upon themselves only, was just too much for me. People there make 450 Euros and spend it on a 400 Euro jacket – they have 50 bucks to live on that month. That materialistic life is toxic. Here in Munich, it feels different. Here are a lot of rich people yes, but there are also extremely giving. I know people who have the nicest places but they also let immigrants stay there. I love this city – no one can take this from me. If you are going after Munich, I am going after you. Hahaha.
What about Berlin?
Berlin, I don't understand. I would go nuts. I wouldn't be myself there anymore.
How did you grow up?
I grew up completely "white" I would say since my mom married a German man – and I got to know the German culture and I love it. Just as much as I love my African culture, which I am holding the flag up high for. Us Africans are very low sometimes when it comes to movement. Only we can help our continent best, improve it and make it all better – we just have to know our history way better. Germany is my home for sure, but I will definitely go back one day to Africa and will do something positive there. Germany doesn't need my money, but Africa does.
Sounds very interesting...
I want my community to understand this. It takes a bit, but we are getting there. It's hard to find a focus in one movement because of our collective pain, that holds ups back. The African woman needs more self-confidence. That's what I love about Instagram – you see a whole lot of Black Girl Magic all the way finding cool accounts of super amazing girls out there who just do their thing. And I live for that. That's what make me feel like I am part of this amazing movement – and if this movement is blowing up, I simply won't be able to handle it, hahaha!
That's what I love about Instagram – you see a whole lot of Black Girl Magic all the way finding cool accounts of super amazing girls out there who just do their thing.
How do you feel about Instagram in general?
Well, I love that you have the opportunity to connect with everyone if you want. Yes, it's superficial at first because all you see are looks but if you reach out to this person after seeing them, it did something emotional to you. And that's why you reach out. I met my girlfriend on Instagram after we both reached out to each other for example. Everyone on Insta is more open, ready to give love – and that's how you change your life. There is just a lot of people who use Instagram in a wrong or negative way.

How do you use it?
I am not an influencer myself, I don't want to influence anyone. I simply want people to think about stuff. I mean, what are they influencing? With money and clothes? That's not what we need right now – we need people who heal and people who spread love, people who communicate on a whole different level – and not trying to impress us with materialistic things.
We need people who heal and people who spread love, people who communicate on a whole different level – and not trying to impress us with materialistic things.
You are a model. What kind of trends do you see regarding the plus size movement?
Plus size is already here and it's here to stay. You see it everywhere. Brands which only now put out "plus size" clothing, they were asleep (she laughs). Brands which really understand it and want to make money, they know it's the average woman's size that is considered "plus size". Some brands were simply stupid...I don't know what and why those brands told the girls to starve themselves to be able to walk the run way. I don't know who did this, but this isn't working anymore...
How did you start modeling?
When I moved to Munich I signed up to Modelkartei where models, photographers and hair and make-up artists can sign up to get work, and I uploaded selfie and I had two shoots right away on the first day I signed up. So, I did just some test shoots with photographers. So, it just went on like this and I had shoots regularly. I never had the feeling I was a different model, a plus size model.
I thought, Germany needs a bit of – well, some of you.
You were a contestant on the TV show Curvy Supermodel?
I watched a lot of casting shows back in the day when I was younger, and I loved the characters on there and nowadays everyone just seems the same and wants to blend it which is so sad. Then the casting show Curvy Supermodel came along – and I thought: Why not. Germany needs a bit of – well, some of you, I thought to myself and applied. I got invited immediately to audition among 500 other girls. But I know myself – and I know I stand out – I don't even do it on purpose. I just went there thinking: you will rock this, and you will have fun while at it.
What do you think, women should work on today?
I love being among people and women and experience this energy. And this is something what we need to get rid of especially as women. The distance among women.... We have crazy angst to connect and to feel, but this is toxic. We need to be empathic and loving towards each other. I feel like us women are more living with a creative side and we need these emotions more than men sometimes. I want to be easily stroking a woman's arm and say "Hey I got you girl" – it gives us all more power.
We don't need the power of men, we need to give the power to each other. And I am talking in a purely platonic stage.
Have you always been that confident?
I would have told you I was. I could present it quite good, but I felt like that I never fit it. Yes, I stood out. I was the only chubby black girl in school falling in love with a little German boy and he doesn't know someone like you, like you are a whole different species to him and this was a problem that I had to deal with as a young girl. Or if every girl is skinnier than you and you yourself are proper, majestic but bigger, that's a problem I always had to deal with and I dealt quite early with it by going on diets. When I got older I started wearing wigs – but I still do if I am in the mood for a wig, then I wear a wig but today I know I do it because I want to protect myself and not because I want to be someone else trying to be a German or a white girl. Because I will never be one.
Any prejudices or struggles you faced?
When you were younger I got asked a lot of question about my hair or people asked if they can touch it or why I have such fat lips, but in the end I am a very, very forgiving person. I have the biggest empathy, so I tend to forget no matter what you do. Now in hindsight, I know I had all of these problems. Today I think back and wonder like, what was I doing with 13 going on a cabbage soup diet writing down every day what I weigh. Now I know I spent almost all my teenage years trying to be someone else and fighting who you are.
I was a very sensitive girl who had to grow up.
Who are the women who empower you?
It hasn't changed even though it was not always smooth – my mom. She did so much for us for us and sacrificed a lot for us to be here – I love honouring my ancestors also my grandma because without her, we wouldn't be here. I also had this point when like every kid at one point, stops seeing their parents as idols – and I also had this age. But this is so wrong – because the moment you say, you don't want to be like my mom, that's exactly when you turn out to be like your mom. Also, my grandma – she made me the person I am today, seeing love in every person. A d Lauryn Hill and Missy Elliott are also among my idols.
Your motto your message:
Every woman should see the love for yourself. Love starts within. That's the most important thing. We need to get to know each other and learn who to love yourself, then we can receive love. That is the highest assignment we have, if it's becoming, nothing can hurt you. You have the focus on yourself, but you also glow for others. All the other things then fall into place. I think the body knows what you are going through mentally, and it will adapt to this, so if you are under pure stress, you will gain weight because in the end you want to be grounded. Your body becomes heavier. The more I find the balance and If you achieve this, your you need to have healthy life from in within.